Life Extension Physiotherapist in Kolkata
Dr. Hironmoy Sil  is a best Physiotherapist in Kolkata , Physiotherapy is a responsible as well as most promising field which takes part almost everyone's life regarding any problematic situation, and that's why i'm here certified with more than 35 yrs experience at your service. Affordable  advance clinic facilities, physiotherapy at home service and yoga also available here. Hire me as your  physiotherapist in Kolkata.
Extreme commitment towards work.
45 to 60 minute one-on-one Sessions.
The staff members of the clinics are extremel caring and warm towards the patient.
The working hours of these clinics are long and extended.
Contacting the physiotherapist is easier, quicker and simpler.
The staff hired is a group of professionals who are dedicated individuals.
Less expensive and affordable physiotherapy assessment and treatment.
The expertise of physiotherapists has helped many patients get back to their normal life with increased mobility.
Online websites of the clinic make booking appointments very simple and easy.
Physiotherapy at home as per your comfort.
Physiotherapist in Kolkata
Lower back pain relief service with a complete physiotherapy service package to treat pain, fatigue, wrong posture problems, and muscle weakness.
A home-based treatment by 

top physiotherapist in kolkata,

 knee pain management service package for people with arthritis, sport, injury, etc.
Pulmonary Rehabilitation service package for people recovering from bronchitis, Asthma, cystic fibrosis, COPD, etc, by our 

good physiotherapist in kolkata

Stroke Rehabilitation package for fast recovery of people suffering from a cardiac ailment or heart surgery with effective 

physio near me

.
Physiotherapy helps restore movement and function when someone is affected by injury, illness or disability. Moreover, physiotherapy is a healthcare profession that assesses, diagnoses, treats, and works to prevent disease and disability.
If you would like to start understanding what really could do physiotherapy even in small things
Physiotherapy is also called "physical therapy". It attempts to treat what limits a person's abilities to move and do things in their daily life.
It is the treatment of disease, injury, deformity or disability to improve the quality of life. Physiotherapists use exercise, hands-on techniques (including manual therapy, dry needling and trigger point therapy), patient education and various other methods.
Physiotherapists are well known for their treatment of musculoskeletal injuries such as ankle sprains, muscle injuries and tendon pain. Musculoskeletal physiotherapists are often clinic-based, however are often also working with sporting teams and also work in hospitals.
However, physiotherapists are also crucial for many conditions that you may not have realised. neurophysiotherapy plays an important role in the recovery of neurological conditions such as stroke patients and traumatic brain injury patients. 
Physios also play an important role in cardiopulmonary rehabilitation, such as after heart surgery and in respiratory conditions such as emphysema.
Physios also play a major role in treating children, including those with cerebral palsy, muscular dystrophy, Down syndrome, and other chromosome-related conditions.
Who are those physiotherapists?
Physiotherapists are experts in movement and function who work in partnership with their patients, a physiotherapist can also help prevent further injury by listening to patients needs and expectations, working together to plan the most appropriate treatment for any individual condition, including setting goals and treatment outcomes.
Physiotherapist is a degree-based profession, so physiotherapists can use their knowledge and skills to assess, diagnose and treat a wide range of conditions, such as:
Neuromusculoskeletal – low back pain, subacromial impingement, sports injuries i.e. ACL rupture, osteoarthritis, tennis' elbow
Neurological – stroke, spinal cord injuries, Parkinson's, multiple sclerosis
Cardiovascular – chronic heart disease, rehabilitation after heart attack
Respiratory – asthma, chronic obstructive pulmonary disease, cystic fibrosis
Benefits of Physiotherapy
Reducing or eliminating pain – therapeutic exercises and manual therapy techniques such as mobilization of joints and soft tissue or treatments such as ultrasound, taping, or electrical stimulation to relieve pain and restore muscle and joint function to reduce pain can help. This type of treatment can also prevent the pain from coming back.
Sports injury recovery and prevention: Many sports can put you at greater risk for certain types of injuries, and physical therapists know this (such as stress fractures for distance runners). They will be able to help you create a rehabilitation or preventive workout plan that will help you return to your sport safely.
Manage age related issues: Some age related issues like rheumatoid arthritis (RA), sciatica, osteoporosis, dementia, knee replacement, neck pain, back pain etc can be easily treated by physiotherapy.
Avoiding surgery
Recovery from stroke or Paralysis
Improved balance
Physiotherapist in kolkata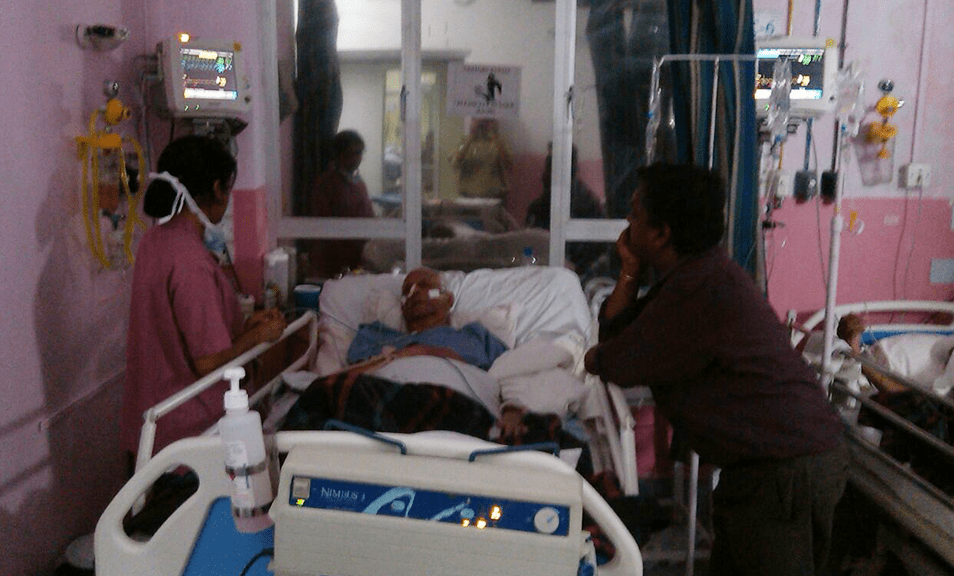 Why is physiotherapy useful?
As you may have already understand, a physiotherapist can get you on track to have pain-free movement, which is essential to be able to do your favourites physical activities, so preventing a lot of chronic diseases and have a good time too. You can recover well from a large variety of conditions with physiotherpists' help.
Moreover, even if surgery and drugs are considered the best course of treatment for certain diagnoses, there are conditions in which physiotherapy can be equally effective.
Take low back pain as an example. There is evidence this condition is over-treated with imaging, drugs prescription and surgeries, while early physical therapy can be a really cost-effective treatment. It is the same if we talk about moderate meniscal tears or knee ostheoarthritis, again physiotherapy can be a first choice treatment. And what about non-traumatic rotator cuff tear? Guess what? There is no differences between surgery and physiotherapy treatment in terms of outcomes. So why choose surgery?
Anyway, any individual is unique, therefore physiotherapists work in team with other healthcare professionals, to try to give you always the best treatment you need.
Latest posts by Drhironmoy Sil
(see all)