Obstructive Sleep Apnea Treatment
Overview Obstructive Sleep Apnea Treatment
Obstructive sleep apnea is the most common sleep-related breathing disorder. It causes you to repeatedly stop and start breathing while you sleep.
There are different types of sleep apnea, but the most common is obstructive sleep apnea. This type of apnea occurs when your throat muscles relax intermittently during sleep and block your airway. A telltale sign of obstructive sleep apnea is snoring.
Treatment for obstructive sleep apnea is available. One treatment is a device that uses positive pressure to keep the airway open while you sleep. Another option is a mouthpiece that protrudes your jaw while you sleep. In some cases, surgery is also an option.
Symptoms
Excessive daytime sleepiness
Loud snoring
Observed episodes of stopped breathing during sleep
Abrupt awakenings accompanied by gasping or choking
Awakening with a dry mouth or sore throat
Morning headache
Difficulty concentrating during the day
Mood changes, such as depression or irritability
High blood pressure
Decreased libido
When to see a doctor
Consult a medical professional if you have, or if your partner observes, the following:
Snoring loud enough to disturb your sleep or that of others
Waking up gasping or choking
Pausing in your breathing during sleep
Having excessive daytime drowsiness, which may cause you to fall asleep while working, watching television or even driving a vehicle
The diagnosis and treatment of obstructive sleep apnea is discussed in the context of recent diagnostic and therapeutic advances.
Obstructive sleep apnea (OSA) is characterized by episodes of pauses or shallow breathing during sleep. These episodes are due to complete or partial collapse of the upper airway. Most often, respiratory events were associated with snoring, oxygen desaturation, and brief sleep arousals.
Sleep apnea is usually worse during supine and REM (rapid eye movement) sleep. Drinking alcohol or taking sedatives can make snoring and OSA worse.
Diagnostic Criteria Obstructive Sleep Apnea Treatment
Modified from International Classification of Sleep Disorders – Third edition (ICSD-3)5 (A and B) or C satisfies the criteria:
A. The presence of one or more of the following
The patient complains of sleepiness, nonrestorative sleep, fatigue, or insomnia.

The patient wakes with breath holding, gasping, or choking.

The bed partner or an observer reports habitual snoring or breathing interruptions in sleep.

The patient has hypertension, a mood disorder, cognitive dysfunction, coronary artery disease, stroke, congestive heart failure, atrial fibrillation, or type 2 diabetes mellitus.
B. Polysomnography (PSG) or out-of-center sleep testing (OCST) demonstrates
Five or more predominantly obstructive respiratory events (obstructive apneas, hypopneas, or respiratory effort related arousals [RERAs]) per hour of sleep during a PSG or per hour of monitoring (OCST).
C. PSG or OCST demonstrates
Fifteen or more predominantly obstructive respiratory events (apneas, hypopneas, or RERAs) per hour of sleep during a PSG or per hour of monitoring (OCST).
Lifestyle and home remedies
In many cases, self-care may be the most appropriate way for you to deal with obstructive sleep apnea. Try these tips:
Lose weight. If you're overweight or obese, even a moderate loss of excess weight may help relieve constriction of your airway. Losing weight can also improve your health and quality of life and might reduce your daytime sleepiness.
Exercise. Exercising, such as aerobic exercise and strength training, can help improve your condition. Aim to exercise about 150 minutes a week, and generally try to exercise most days of the week.
Avoid alcohol and medications such as anti-anxiety drugs and sleeping pills. Alcohol, some anti-anxiety medications, and some sleeping pills can worsen obstructive sleep apnea and sleepiness.

Sleep on your side or stomach rather than on your back. Sleeping on your back can cause your tongue and soft palate to rest against the back of your throat and block your airway.

To prevent sleeping on your back, try sewing a tennis ball in the back of your pajama top or place pillows behind you while you sleep on your side.

Keep your nasal passages open while you sleep. If you have congestion, use a saline nasal spray to help keep your nasal passages open. Talk to your doctor about using nasal decongestants or antihistamines, because some medications may be recommended for only short-term use.
Lifestyle changes
Obstructive Sleep Apnea Treatment For milder cases of obstructive sleep apnea, your doctor might recommend lifestyle changes:
Lose weight if you're overweight.
Exercise regularly.
Drink alcohol moderately, if at all. Don't drink in the hours before bedtime.
Quit smoking.
Use a nasal decongestant or allergy medications.
Don't sleep on your back.
Avoid taking sedative medications such as anti-anxiety drugs or sleeping pills.
If these measures do not improve your sleep, or if your apnea is moderate to severe, your doctor may recommend other treatments. Certain devices can help open blocked airways. In other cases, surgery may be required.
OSA is a serious disease that affects approximately 12 percent of India adults. Most patients go undiagnosed and pose a serious public health and economic burden. The STOP-BANG score serves as a reliable screening tool to identify patients who may have OSA. Appropriate treatment modalities should be instituted after early diagnosis in the laboratory using PSG or HSAT.
Currently, CPAP remains the treatment of choice for moderate and severe OSA. Although not as effective as CPAP, there are acceptable alternatives for patients with mild OSA and severe OSA who cannot tolerate or adhere to CPAP. New therapies continue to emerge as the search for the most effective and best-tolerated treatments continues.
Frequently Asked Questions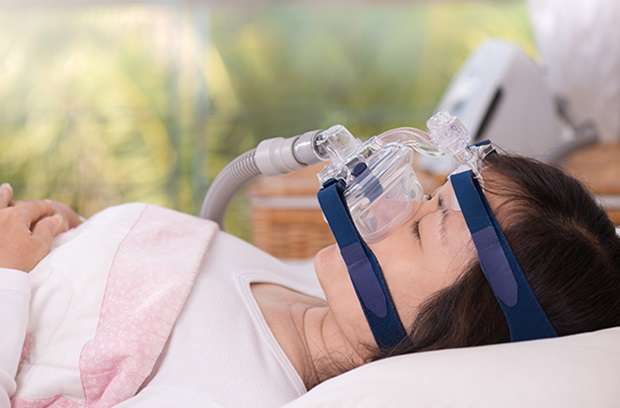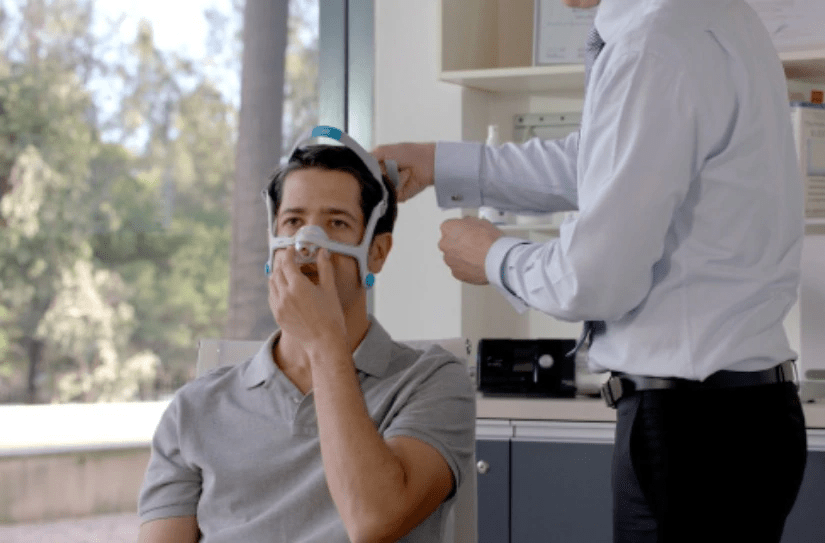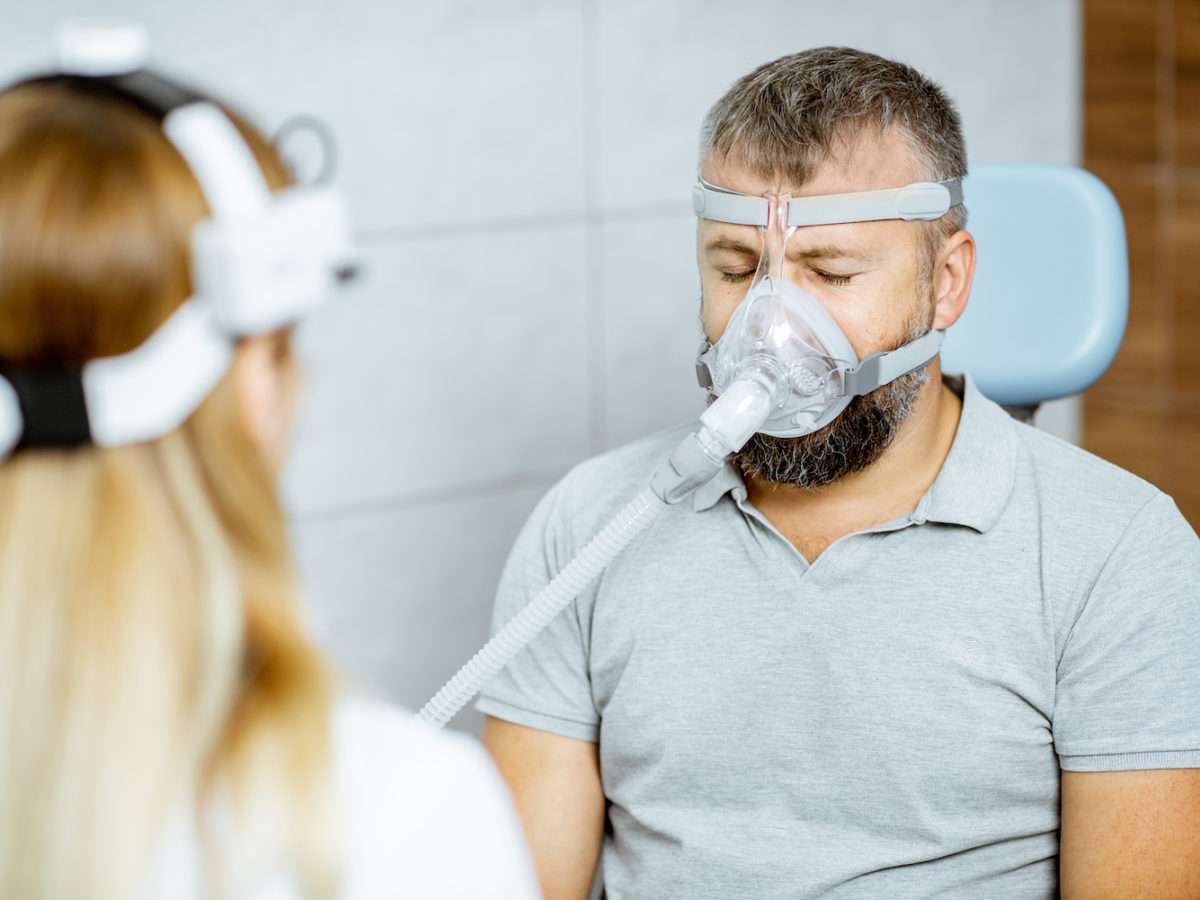 Obstructive Sleep Apnea Treatment
Latest posts by Drhironmoy Sil
(see all)