Dr. Hironmoy Sil: Kolkata's Best Physiotherapist
Are you or your loved one in need of a physiotherapist? Look no further because Kolkata's number one choice is here: Dr. Hironmoy Sil. He is one of the best physiotherapists in the city and has been providing amazing care to patients for years.
Dr. Sil's expertise lies in his comprehensive knowledge of human anatomy and physiology, as well as his comprehensive approach to treatment. He uses a combination of traditional and modern techniques to diagnose, treat, and prevent various physical conditions including musculoskeletal problems, neurological disorders, orthopedic injuries, and more. In addition to that, he also places a strong emphasis on rehabilitation and exercise therapy.
At Dr. Sil's practice, you can expect nothing but the highest quality of care along with individualized attention that takes into account your unique medical history and physical needs. With so much experience behind him and countless success stories from grateful patients – it is without a doubt that he is one of Kolkata's most trusted physiotherapists!
Introduction to Physiotherapy and Its Benefits
If you're looking for the very best in physiotherapy services, then look no further than Dr. Hironmoy Sil! With years of experience under his belt, Dr. Sil is Kolkata's most sought-after physiotherapist – and it's not hard to see why.
Physiotherapy is an incredibly helpful treatment for many physical and muscular ailments, such as joint pain, shoulder stiffness, and sciatica. It can also help with improving balance, range of motion, and circulation throughout your body.
One of the key aspects of physiotherapy is how it uses non-invasive techniques to get your body to a point of full health. This means it can be used alongside medication or surgery without any negative interactions. Plus, since it focuses on strengthening your muscles and joints rather than just helping with pain relief, the results can last longer than those from temporary medications.
So if you're searching for a reliable and effective way to manage your physical ailments in Kolkata, look no further than Dr. Hironmoy Sil – the best in town!
Services Offered by Dr. Hironmoy Sil
Do you know that Dr. Hironmoy Sil is one of the best physiotherapists in Kolkata? Dr. Sil offers a variety of services to help you improve your overall health and wellbeing. Here are some of the services provided by Dr. Sil:
Prevention and Treatment of Musculoskeletal Disorders
Dr. Hironmoy Sil focuses on prevention and treatment of musculoskeletal disorders, such as arthritis, degenerative disk disease, spinal stenosis and other back problems. With his expertise, you can be sure that your musculoskeletal health is in safe hands!
Rehabilitation Programs
Dr. Hironmoy Sil also provides customized rehabilitation programs for people who need physical therapy following an injury or surgery, such as postoperative rehabilitation after knee replacement surgery or shoulder surgery. He also offers strength training exercises to help you regain strength and improve balance
Physiotherapy Exercises
Dr. Hironmoy Sil is knowledgeable in many different forms of physiotherapy, such as hydrotherapy, manual therapy and exercise therapy. These techniques can be used to relieve pain, reduce swelling, increase mobility and strengthen muscles or ligaments – all with the ultimate goal of helping you achieve optimal body function!
So if you're looking for an experienced physiotherapist who can help you manage your musculoskeletal health or aid in recovery after an injury or surgery – then look no further than Dr. Hironmoy Sil!
What Sets Dr. Hironmoy Sil Apart From Other Physiotherapists
What sets Dr. Hironmoy Sil apart from other physiotherapists in Kolkata? His vast experience, knowledge and commitment to providing the best care for his patients. Here's why:
Experience
With more than 20 years of experience in the field of physiotherapy, Dr. Hironmoy Sil has acquired a wealth of knowledge that few in the industry can match. He is certified by leading organizations such as APTA and ISPN, so you know you're getting a quality professional.
Services
Dr. Sil provides a wide range of services, including joint mobilization and manipulation, ultrasound therapy, postural taping, cryotherapy and much more. He also offers advice on nutrition and lifestyle modifications to ensure his patients are cared for holistically.
Patient Care
One of the things that sets Dr. Sil apart from other physiotherapists is his commitment to patient care. He takes pride in developing an individualized treatment plan for each patient based on their specific needs and preferences. Plus, he follows up regularly to ensure they get the best possible results from their treatment sessions.
By consulting with Dr Hironmoy Sil, you can rest assured that you're getting top-notch care that will help you recover quickly and effectively.
.
Patient Testimonials and Achievements of Dr. Hironmoy Sil
Dr. Hironmoy Sil's skill and expertise have earned him the trust of his many patients, and the incredible reviews they leave behind speak for themselves! One customer said: "I was recommended to Dr. Hironmoy Sil, and he really did wonders for my back pain – he has certainly gone above and beyond."
The esteemed doctor has also won numerous awards in recognition of his hard work. Most notably, he has been awarded the National Award for Best Physiotherapist for his contribution to the field of physiotherapy. He is also a Member of the Indian Association of Physiotherapists (IAP) and has been included in their 'Hall of Fame'.
So if you're looking for a qualified physiotherapist in Kolkata with a proven track record, look no further than Dr. Hironmoy Sil!
.
How to Contact and Book Appointment With Dr. Hironmoy Sil
Ready to book an appointment with Dr. Hironmoy Sil? You won't regret it.
Booking Your Appointment
The best way to get in contact with Dr. Hironmoy Sil is by calling his clinic directly. You can find the phone number and address on his website, or simply give them a call and ask for the booking information.
Seeing the Doctor
Once you've booked your appointment, you'll be seen by Dr. Hironmoy Sil in no time at all! He'll start off with a detailed assessment of your problem, discussing your goals and outlining his treatment plan for you.
During the session, Dr. Hironmoy Sil will use a wide range of modalities including manual therapy, dry needling, electrical muscle stimulation, taping and mobilisations to reduce pain and improve joint mobility. He also offers therapeutic exercises to help accelerate the healing process and prevent future injury.
When it comes to treatment, it's important to remember that Dr. Hironmoy Sil offers tailored treatment plans for all patients – so you know that no matter what your issue is, he can help!
If you're looking for a highly-skilled, knowledgeable and passionate physiotherapist in Kolkata, look no further than Dr. Hironmoy Sil. He's committed to delivering the latest, most innovative treatments and best outcomes for his patients.
Dr. Sil's thoughtful, personalized approach to therapy makes him a favorite for people looking for a safe, effective and lasting solution for physiotherapy. His clinic is well-equipped with the state-of-the-art technology and he takes great care to ensure his patients get the best results.
Don't hesitate to turn to Dr. Hironmoy Sil if you're looking for quality physiotherapy in Kolkata. His dedication to his craft combined with his vast experience make him one of the best physiotherapists in the city.
 Kolkata's Best Physiotherapist, Physiotherapist in kolkata, physiotherapist near me, home based physiotherapy , physiotherapy centre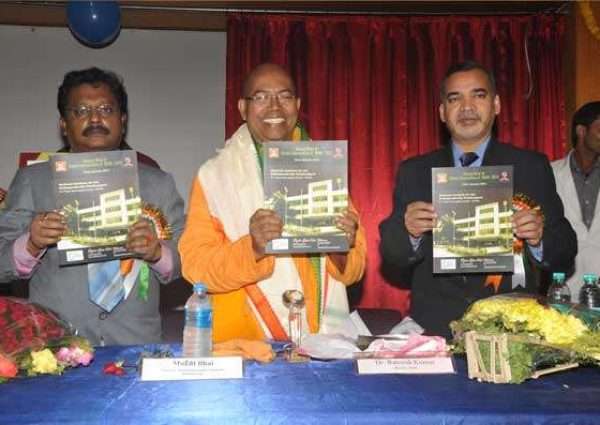 Kolkata's Best Physiotherapist, Physiotherapist in kolkata, physiotherapist near me, home based physiotherapy , physiotherapy centre
Latest posts by Drhironmoy Sil
(see all)