Top Physiotherapist Near Me - Dr. Hironmor Sil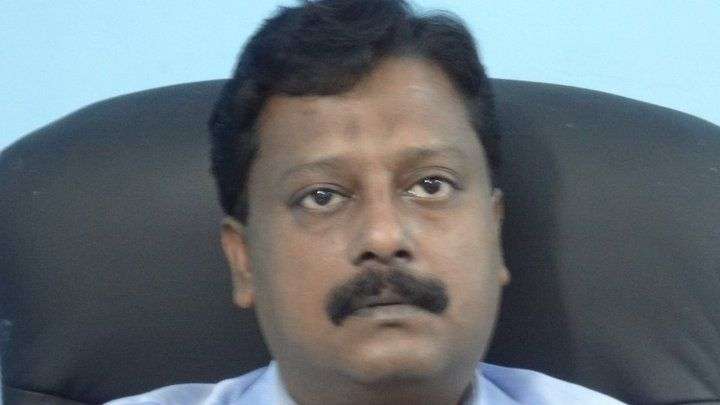 Looking for a top-rated physiotherapist near you? Look no further than Dr. Hironmor Sil.
Dr. Hironmor Sil is an experienced and qualified physiotherapist who has been practicing for over 20 years. He offers a wide range of services, including sports injury rehabilitation, post-operative care, and general physio services. His approach to treatment is holistic and tailored to each individual patient's needs.
Dr. Hironmor Sil has extensive experience in treating a variety of musculoskeletal and neurological conditions and he uses a combination of manual therapy, exercise therapy, and modalities such as ultrasound and electrotherapy to achieve the best results for his patients. He also offers specialist services such as hydrotherapy, pilates, acupuncture, and clinical massage therapy.
If you are looking for a trusted physiotherapist in your area, then Dr. Hironmor Sil is the ideal choice! With his years of experience and dedication to providing quality care to each of his patients, you can be sure that you will be in good hands with him as your physiotherapist!
A Look at Physiotherapy Benefits
One of the biggest benefits of seeking help from a professional physiotherapist is that they can help you reach peak physical performance. Whether you're an athlete trying to heal after an injury, or someone just looking to stay in shape, Dr. Hironmor Sil is the best search for a physiotherapist near you.
Aside from pain relief, physiotherapy can provide several other benefits:
Improved strength and mobility

Balance and coordination

Increased muscle control

Stress relief

Improved cardiovascular health.
Having a qualified physiotherapist to assess and diagnose your individual needs will allow them to create a personalized program that fits your goals and body type best. Restoring balance and helping achieve peak performance are the main objectives of physiotherapy. So make sure to book an appointment with Dr. Hironmor Sil if you're looking for the best physiotherapist near you!
Navigating Qualifications to Select a Top Physiotherapist
When it comes to finding the right physiotherapist, there are a few qualifications you should consider to narrow down the search and make sure you find a professional that best fits your needs.
First, look at their experience and qualifications. Dr. Hironmor Sil has over 10 years of experience in the field and is an active member of the American Physical Therapy Association (APTA). He is also certified in manual therapy and orthopedic physical therapy, which means he has experience with athletes, post-operative rehabilitation and musculoskeletal injuries.
Second, ensure that their knowledge is up-to-date by looking for further continuing education opportunities. Dr. Sil participates in coursework and seminars related to his profession twice a year, which allows him to stay ahead of current best practices when treating his patients.
Finally, consider the location of their practice and check your insurance coverage plans if applicable. Dr Hironmor Sil is located close to town and accepts most major insurance providers; visit his website for more information about both topics.
By taking into consideration these three qualifications – experience, knowledge and insurance coverage – you'll be able to find a top physiotherapist near you who is qualified to help you reach your health goals quickly and effectively.
Dr. Hironmor Sil - The ExpertPhysiotherapist Near Me
Dr. Hironmor Sil is the go-to physiotherapist for many people looking for a reliable professional near them. He has years of experience and a unique approach to helping clients manage their conditions, from offering tailored treatment plans to finding ways to improve long-term outcomes.
So why is Dr. Hironmor Sil the best Physiotherapist Near Me? Here are a few of his qualifications:
Advanced degrees in physiotherapy, allowing him to apply the latest research and evidence-based practices.

Extensive knowledge of orthopedic injuries, sports injuries, and postoperative care.

Ability to use a variety of modalities based on patient's individual needs, such as therapeutic exercise, manual therapy and ultrasound therapy.

Cost-effective solutions that provide long-term results without breaking the bank.

Professionalism and ethics which make him a trusted choice among other healthcare providers in the area

A commitment to continuing education that ensures he stays up-to-date on best practices in physiotherapy and rehabilitation techniques
If you're looking for an experiencedPhysiotherapist Near Me with all these credentials, Dr. Hironmor Sil is your obvious choice
Professional Recognition of Dr. Hironmor Sil
When it comes to finding the best physiotherapist near you, look no further than Dr. Hironmor Sil.
He is an esteemed professional in the field, having been recognized for his contributions to the health of his patients.
Dr. Sil's professional recognition and awards are a testament to his commitment to providing high-quality care to his patients.
With decades of experience in physical therapy and sports medicine, you can trust that you're getting quality care when you choose Dr.
Hironmor Sil as your provider.
Personalized Treatments and Solutions for Patients
Dr. Hironmor Sil's practice is dedicated to providing personalized treatments and solutions for his patients. From the initial consultation and evaluations to the development of a treatment plan specifically tailored for each individual's needs, Dr. Sil takes a holistic approach to ensure clients are provided with the most comprehensive care possible.
When it comes to finding a top physiotherapist near you, look no further than Dr. Hironmor Sil. His expertise in the field is unparalleled, and his reputation for providing outstanding results is well-known. He is well-versed in various specialized physiotherapeutic techniques, and he has a keen understanding of each patient's unique needs and goals. Most importantly, Dr. Sil's friendly and caring demeanor ensures that you will feel comfortable and confident in your interactions with him. With Dr. Sil's help, you can rest assured that you will find rapid relief from any aches, pains, or mobility issues you may experience.
Frequently Asked Questions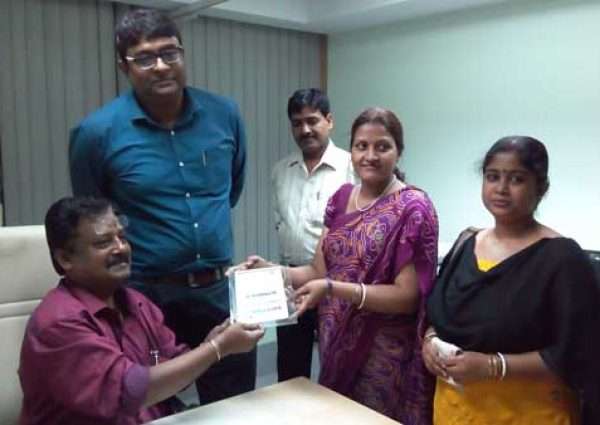 Latest posts by Drhironmoy Sil
(see all)